Quality Nursery Stock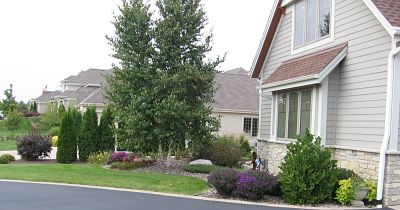 Hiring Ground Affects Landscaping, Inc. qualified craftsmen to install your landscaping assures you will receive the most professional installation, but we don't stop there. We also guarantee our workmanship and use only the highest quality materials and nursery stock available. Our nursery stock is purchased from locally owned & operated nurseries that grow only the finest quality nursery stock. We also take extra time and necessary precautions when transporting the  nursery stock to your site, so the plants look as vibrant as they did before harvesting.
Once on site the nursery stock is properly cared for and the beds are carefully prepared so the plants can thrive in their new environment.
At Ground Affects Landscaping, Inc. we are dedicated to providing you with quality custom landscapes. We are all you need to enhance the beauty and value of your home with quality nursery stock and professional landscaping services.